What do people say about us?
We love this studio!! In the short time we have been here,

the change in my child is amazing!

! This organization offers so much. From respect, self control, confidence, physical fitness, mental awareness, and self defense. This is a fantastic place to grow. I recommend this studio to everyone!
Great program for kids and adults (even those of us older folks that have never attempted anything like martial arts). The instructors are first rate, and

we have improved our focus, control, and physical fitness

.
What we offer
Looking to keep in shape?.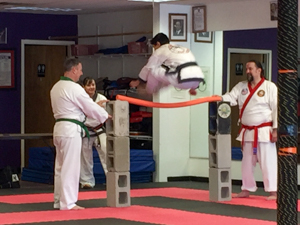 We begin our sessions with streching, which is important for all ages. Our workouts vary in intesity from light to moderate cardio.
Confidence in your self and others.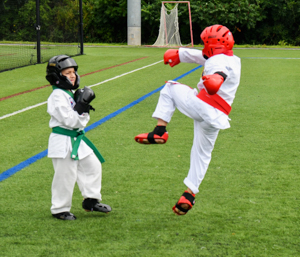 Our students are challenged with arhievelable goals as they progress through the ranks.
We offer street pratical self defense.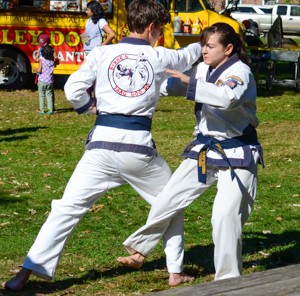 Our students are taught how to defend themselves in a variety of situations so they are well prepaired.
who are we?
Master DiGloria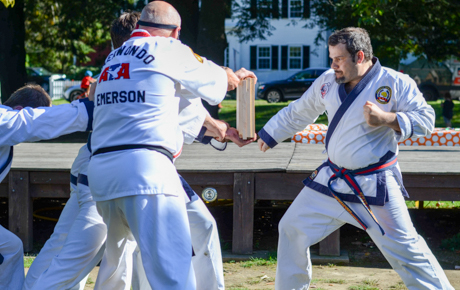 The owner and chief instructor of Byrnes Tang Soo Do of North Andover is Master Steve DiGloria, 6th Degree Black Belt. He has been teaching for over 25 years and has helped promote over 100 students to the rank of Black Belt, several of whom have gone on to achieve the rank of Master (4th degree black belt) . Along with Master D is Master Leah Santangelo, 4th Degree Black Belt. Ms. Santangelo has been a member of the school since 2000..
What is Tang Soo Do?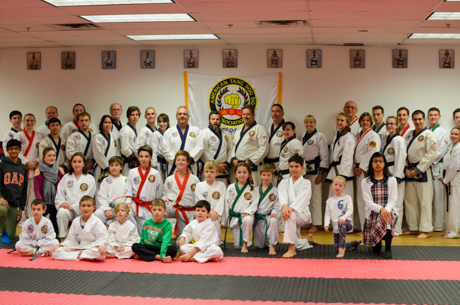 Tang Soo Do (Korean karate) is an ancient martial art originating over 2,000 years ago and is one of the oldest forms for karate practiced around the world today. Tang Soo Do is known as a traditional martial art noted by most experts as a self defensive combat style with street practical application and whose current status has been achieved through many decades of refining and improving its techniques.